Made Man Mafia - Play 2023's best Mafia game online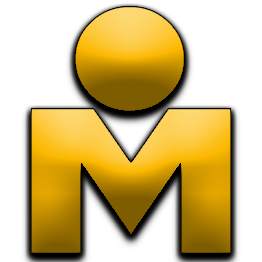 Join 1,300 mafiosos on the path of the Made Man, all competing for honours.
The Mafia life is a dangerous one. Only by becoming a Made Man do you get to reach the top of the ranks! Can you keep your wits about yourself and navigate the challenges to become a mafia boss?
"Have you ever had a bad day and wanted a way to take out some pent-up agression? Then try MadeManMafia and try the best online mafia game. Come whack a few guys and fuggedaboutit" -
ConnieCorleone
"MMM is a game with alot of features which are pretty quick to learn. I like the free cash u can win some rounds. Everyone, even free players, has a chance at winning a round or maybe get free membership" -
BloodHound
"Solid game with some different features you wouldn't find on any other it's a worth checking it out yourself." -
Mickey_Blue_Eyes
"One of the better games online. Easy to figure out and plenty of things to keep you busy including the new mini-games. A Trusted site!" -
Vito_The_Whacker
Top Players
BanMeAgain
Jack_Frost
BloodHound
Doobie
Lol

Difficulty: Hard
Top Crews
M_W
0ne3
Apocalypse
MMM_Academy
ThanksGiving

Difficulty: Moderate
Top Attackers
VTW
Doobie
Jack_Frost
MBE
dan_the_man

Difficulty: Hard
Best New Players
Almanhal
Julie
Imposta
Severin
Capt_PoopyPants

Difficulty: Easy
Text Based RPG
Text-based games don't eat all your data and load quickly on mobile phones.
MMM is built from the ground up to perform well. No ads!
Replayable
Each round is a new chance to win, 3 rounds every week.
Start fresh under a new name to keep your enemies guessing.
Competitive Gameplay
Take what you want, nobody will give it to you!
Made Man Mafia isn't for the weak. Prove you belong at the top and become a mafia boss!
Multiplayer
Create your own Mafia story through strategic role-play gaming.
Claw your way to the top, gain defenses, build your family, and knock down your competition in a Mafia RPG!
Made Man Mafia is a Text-Based RPG Browser Game (TBBG) so you can play instantly with no download needed. Pick your path to victory and execute your game plan to beat other players by using your daily turns to attack, defend and gain intel against other players. Made Man Mafia is one of the best web-based Mafia games you can play online for free!

FREE Mafia RPG browser game
Anyone can play Made Man Mafia, but only a few can rise to the top. To be the best mafia boss and become part of the best organised crime syndicate, you'll need to defeat rival gangs, make friends, take over your city and protect what's yours. Collect medals and titles to boost your reputation within the game. Here's how to start...
Blow away the competition
Test your mettle against players from around the world.

Fight deadly battles for supremacy.

Compete to win regular cash prizes.
Become a Made Man
Build your reputation and defeat those who challenge you.

Can you become Untouchable?

Choose and execute your strategy to perfection.
Win Prizes
Affirm your place as Top Dog at end of round and win prizes.

Out-smart your opponents and finish first in the ranks.

Choose a ranking category to aim for - or win them all!
Command Respect
Lead your mafia family to take over your city.

Protect your family with swift retribution.

Display your medals and accolades for all to see.
Prizes awarded Friday, Saturday, and Sunday with cash jackpots to win for many categories.
MMM is a game where you can win prizes without spending money. At least 5% of our revenues go towards prizes for non-spenders. All you have to do is be the best looter, killer, or richest when the round ends to win.
$102.81+
To be won this week
If you have the determination to become a Made Man,
you'll enjoy the finer things in life.
Begin building your reputation as you found a criminal empire.
Show the world you're not someone to mess with!
Are you ready to start on your path to glory?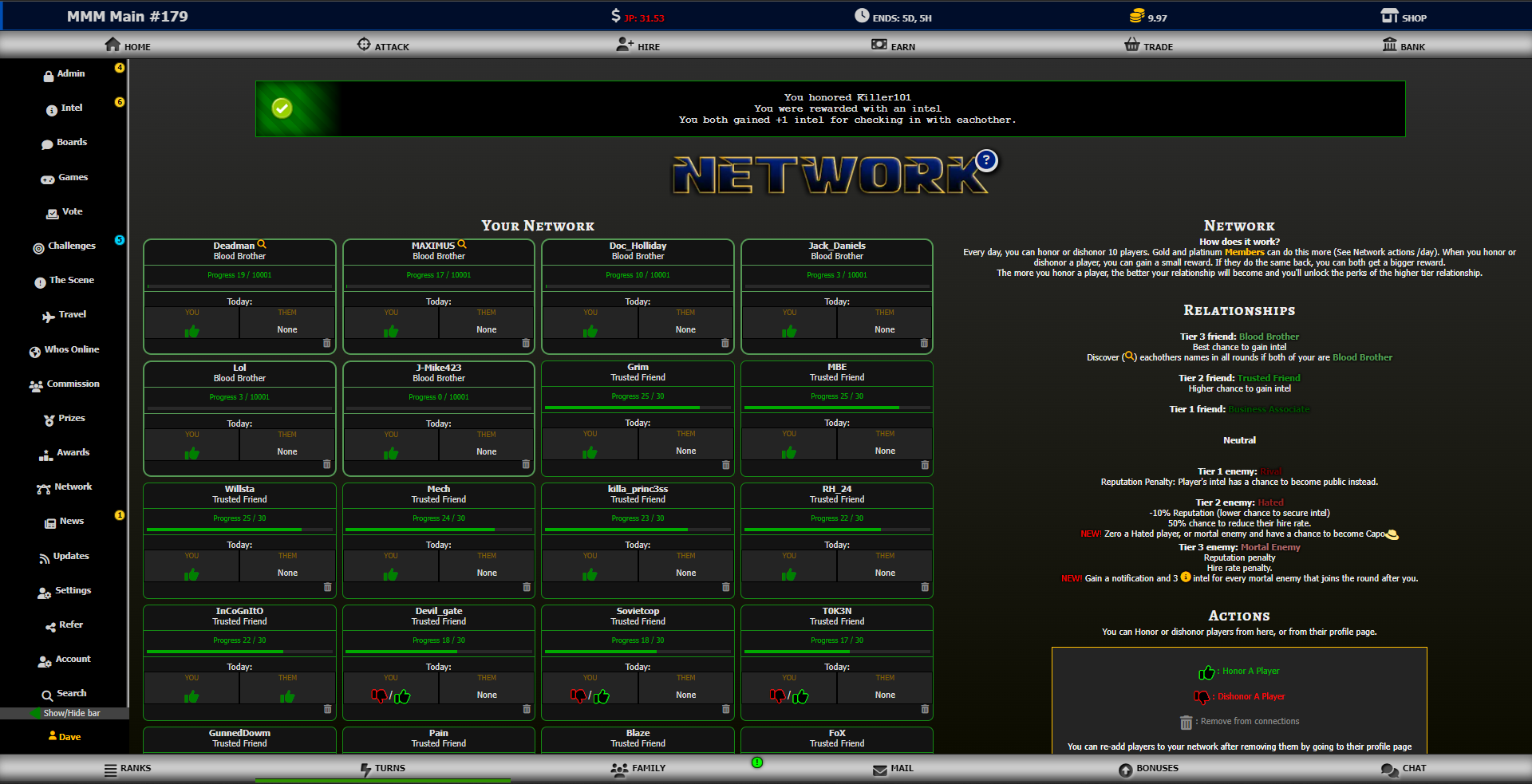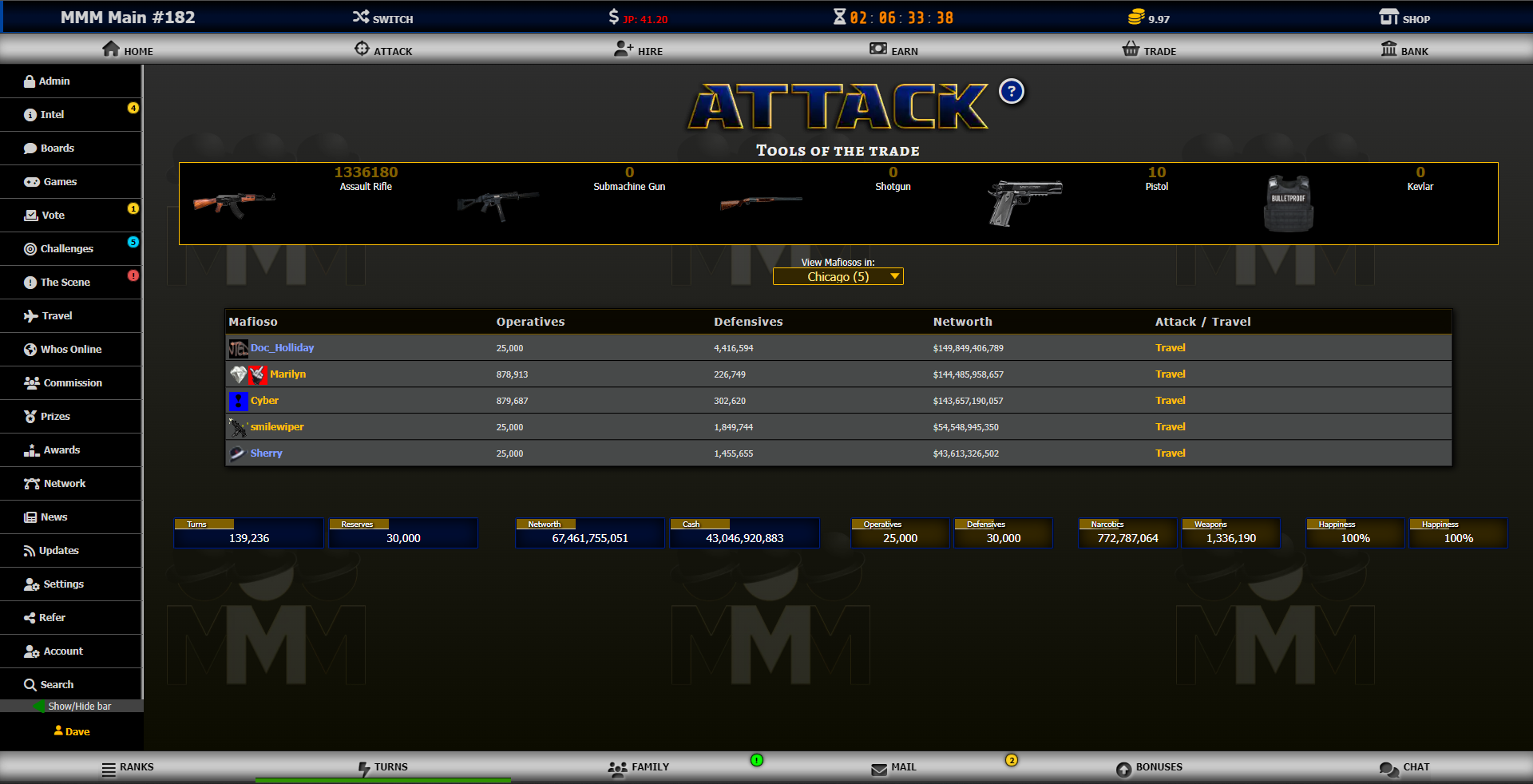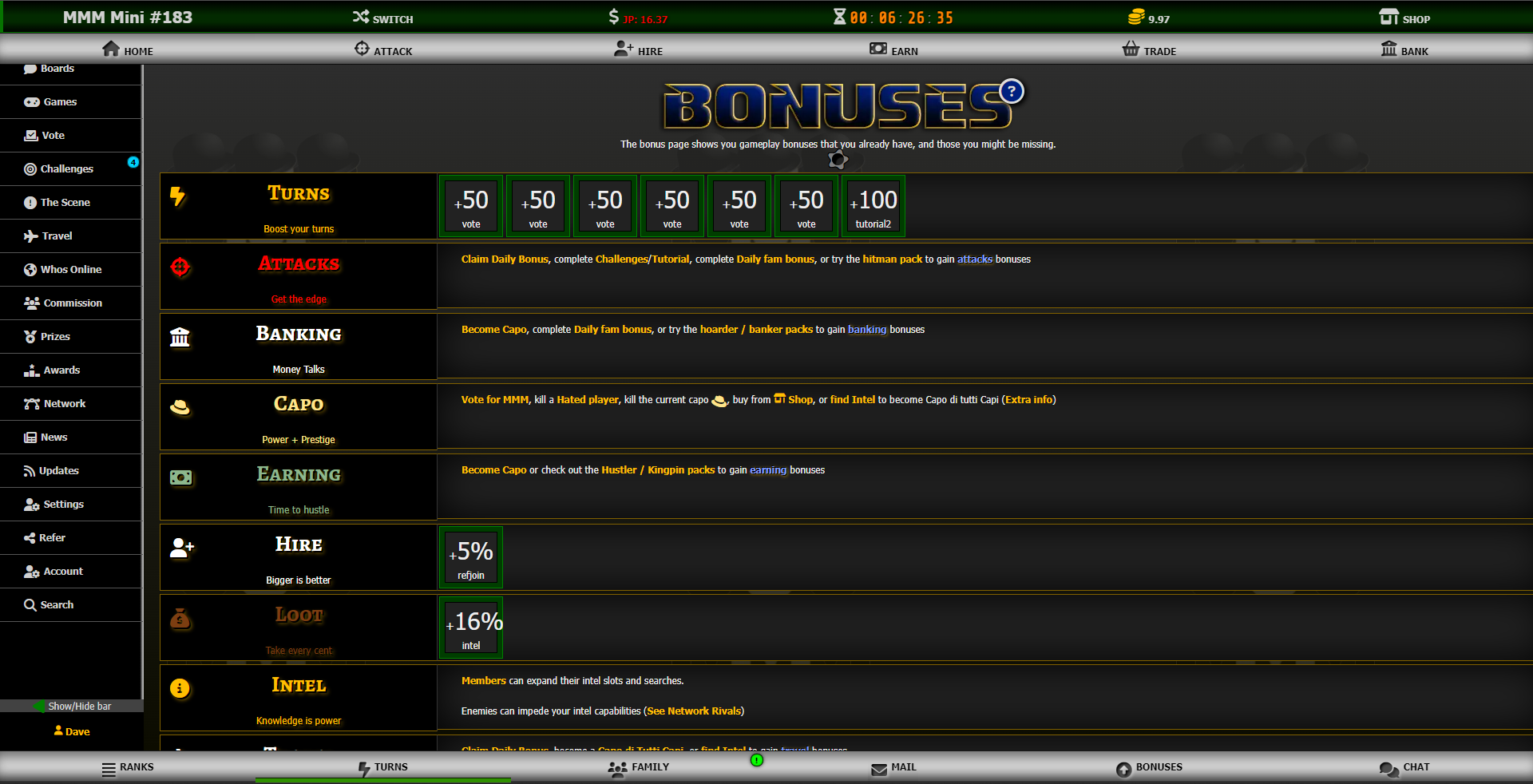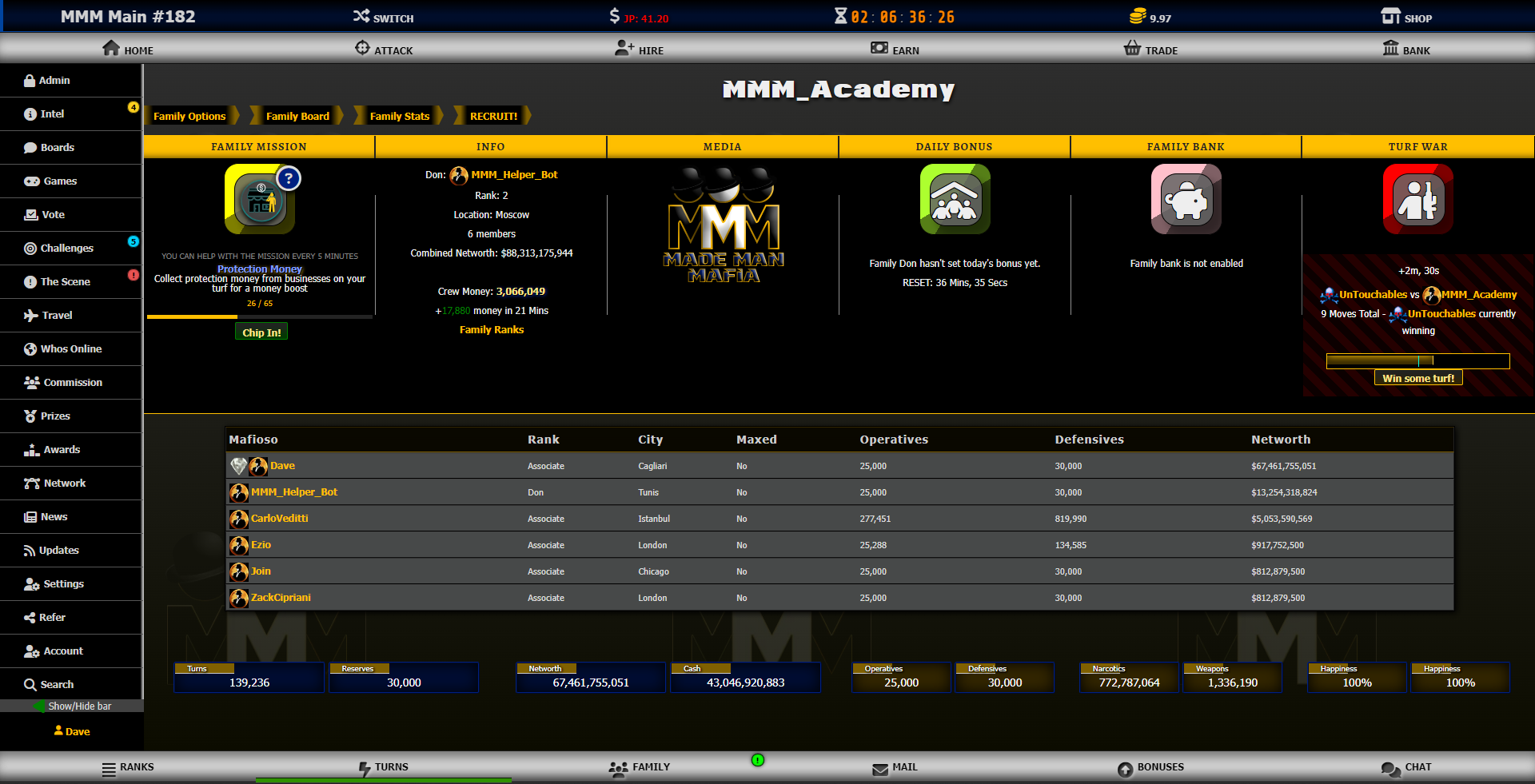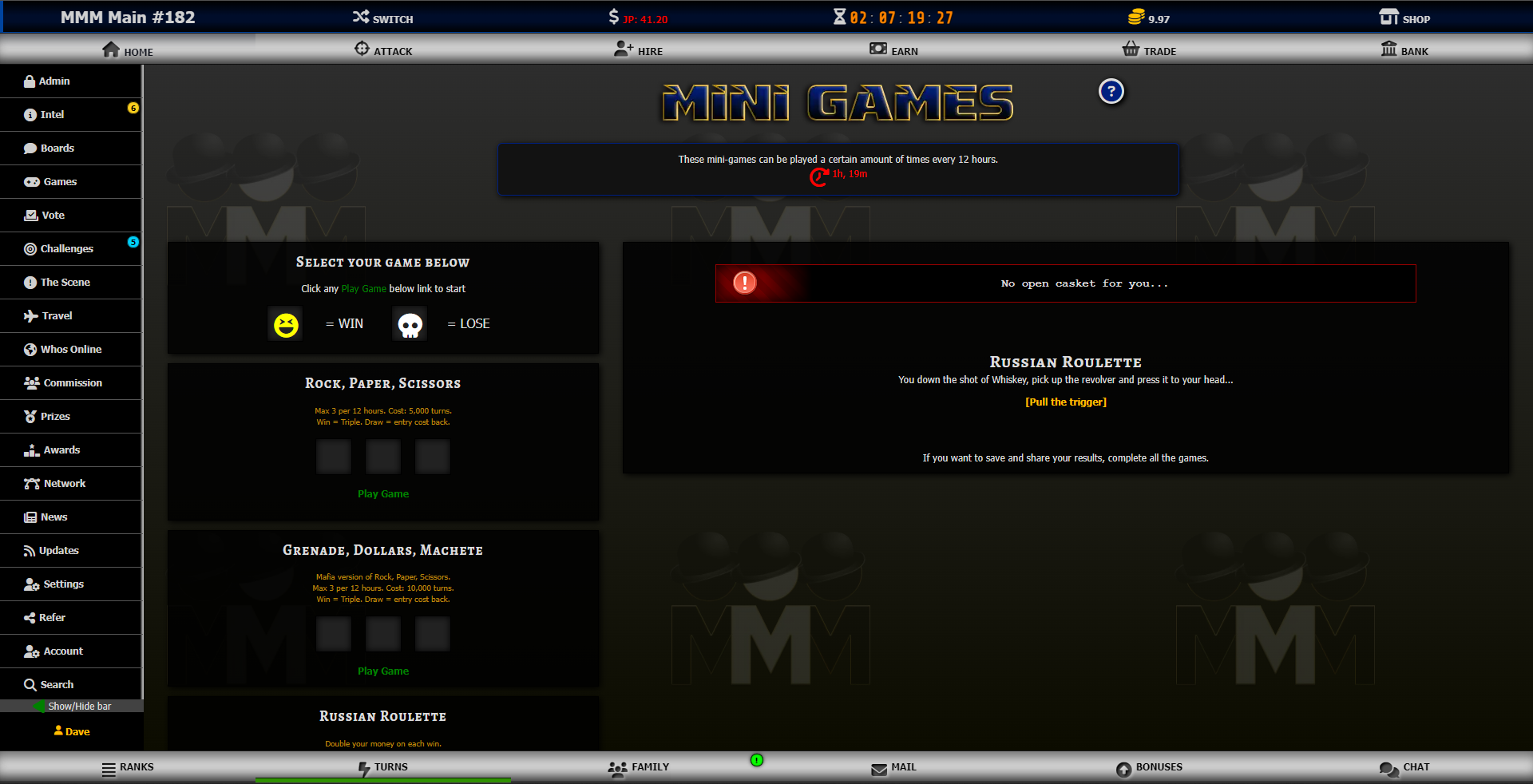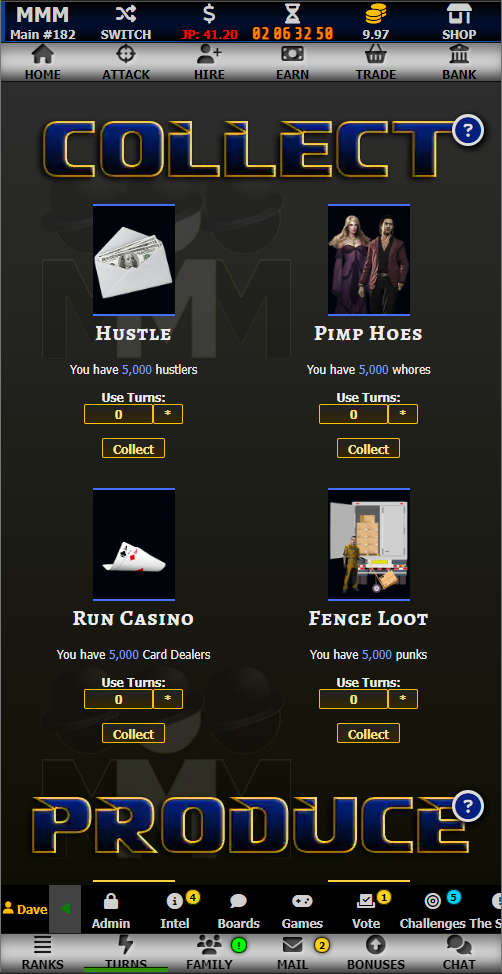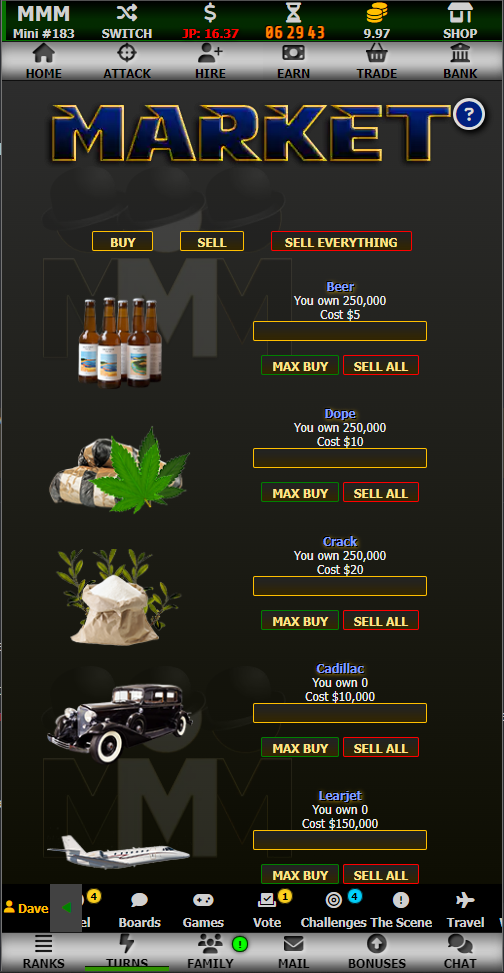 MMM Game Screenshots
Screenshots
Game Features
MMM is constantly developing and has active developers. We build the game for everybody in our community to have fun. New game features are added regularly and improved based on your feedback.
Gain Intel
Through using your turns and having a nose for opportunity, gain intelligence which helps you get ahead in game.
Hire
Hire people to do your dirty work. You keep your hands clean, they make you money. Everybody wins...
Challenges
Complete tasks for immediate rewards, and if you're good enough to complete them all, earn a special medal.
Family Missions
Collaborate with friends and other players to advance your family's goals. Participate in turf wars with other families and assert your dominance.
Capo di Tutti Capi
Earn exclusive bonuses and notoriety by becoming the "boss of all bosses". Is the target on your back worth the reward?
NPC Players
If you're a lover not a fighter, these guys don't get upset when you kill them. They don't stay dead for long though!
Something for everyone
There are a range of play-styles and ranking opportunities available. Do you focus on one, or do you want it all?
The Commission
Become one of the top family bosses in the game and gain a seat on the prestigious "Commission". Exert your control over Mafia operations and punish those who defy your orders.
Questions about Made Man Mafia
Can I withdraw my winnings from the game?
Yes! We don't require winnings to be re-used at all before they're eligible for withdrawal. If you won it, it's yours! Payout requests require a PayPal account.
How can I get more turns?
Becoming a member is the most cost-effective way to get turns. Your turn-rate is boosted in ALL round types by being a member. You could also browse the Made Man Mafia shop to get reserve turns.
Does MMM have a mobile App?
MMM is fully browser based. That means there's no need to install or update any apps on your phone. The site is mobile friendly and available from your browser 24/7. You can save a shortcut to your home screen on any platform to get an app-like experience.
Is Made Man Mafia free-to-play?
It's free to create an account and join unlimited games on Made Man Mafia. What's more, as a free-to-play gamer, you can win prizes.
What are reserve or reserved turns?
These are turns that you can use at any time in a given round. They don't affect your turn accumulation over time. They can be converted into regular turns at any point, but must be used before the round ends.
Who operates the game?
The game is operated by Anarchy Web Design - specialists in text-based and turn-based roleplaying browser games with over 15 years experience.
More game related FAQs here...