New mini-game experiences
[September 2022]
Mafia-themed mini-games
Here at MMM, we like to add new features that give you more to do, collect, and show off. These mini-games have been in the pipeline for a while, and we're happy to announce that they are now live and playable in all rounds.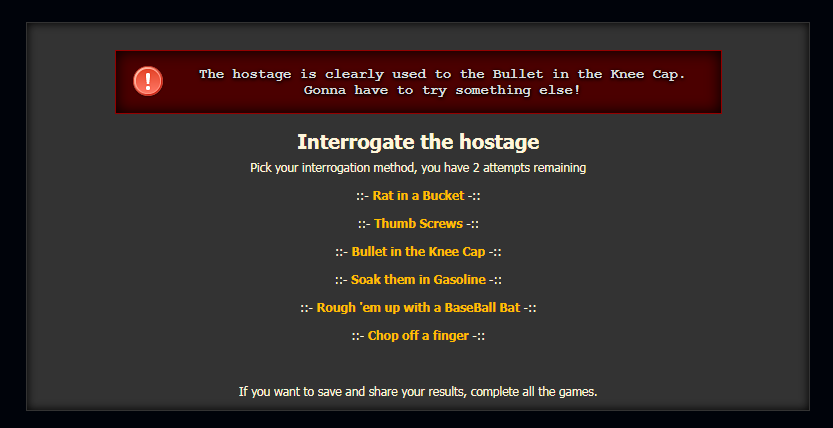 Can you do better at interrogating a hostage?
What Mini Games are available in Made Man Mafia?
Rock-Paper-Scissors: A 1 vs 1 game where you can win turns.
Grenade-Dollars-Machete: A mafia version of RPS with bigger rewards.
Getaway Driver: Outrun the police as a heist getaway driver to win turns.
Russian Roulette: There's lots of money at stake if you're brave enough.
Interrogation: Pick from classic mafia techniques to get intel from a hostage.
Play regularly for more rewards
You can currently play all the mini games every 12 hours. If there are multiple rounds ongoing, you can play them all again in the other rounds too! There is a countdown until the next reset at the top of the page. When this countdown hits zero, you can play a whole new set of games and save your results.
Prizes for mini-games
Each of these mini-games gives you an opportunity to either triple your turns, or win extras without cost. With Rock-paper-scissors and Grenade-dollars-machete you stake some of your turns. The win is triple your entry fee so playing regularly will make this a nice stream of extra turns. All the other mini-games rely on an element of luck. You can get very lucky, or very unlucky. It's possible to win hundreds of thousands of turns over the course of the round just by playing twice a day.

Never lucky? Share your woes along with your wins!
Share your results
As a recent addition to this game feature, we added the ability to share your results with other players. You can now see how your luck stacks up against others, and show off your wins. Once you complete all the available mini-games, you'll see a link to "save your results card". When you click this, you'll see a simple code that you can copy+paste to public boards, family boards, or private messages. This will show the results in a simple format for others to see. Here is what the page looks like when you've completed all the games.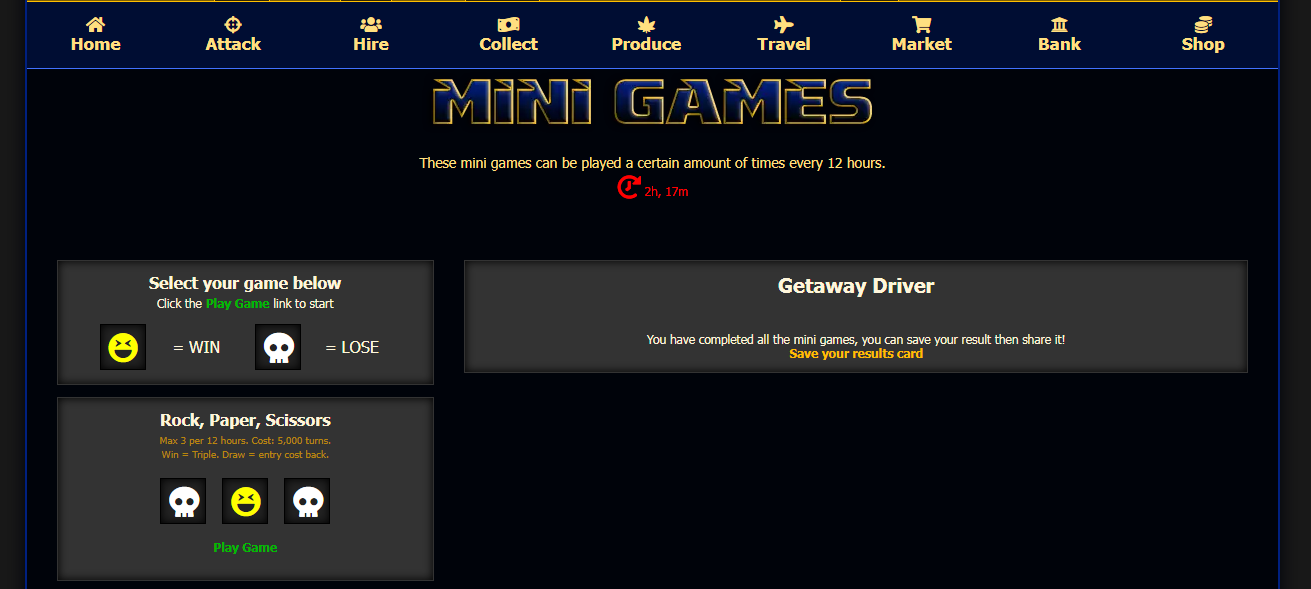 How to play mini-games on MMM
Playing the games is simple, you select your game by clicking the green Play Game link. The game will appear in the right panel for desktop, and near the top of the screen on mobile. From there, follow the instructions shown, and select the actions you wish to perform. It's all pretty simple, and you'll see results at the top of the page. Don't forget to share your results; if you're very lucky, your card will look something like this.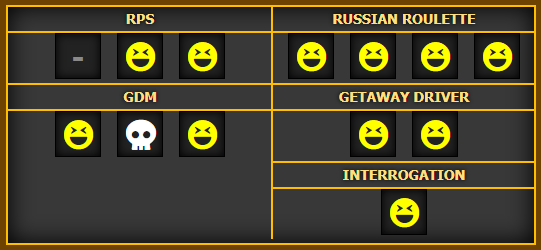 Join today for exclusive rewards?