MMM Reopening July 16th
[July 2023]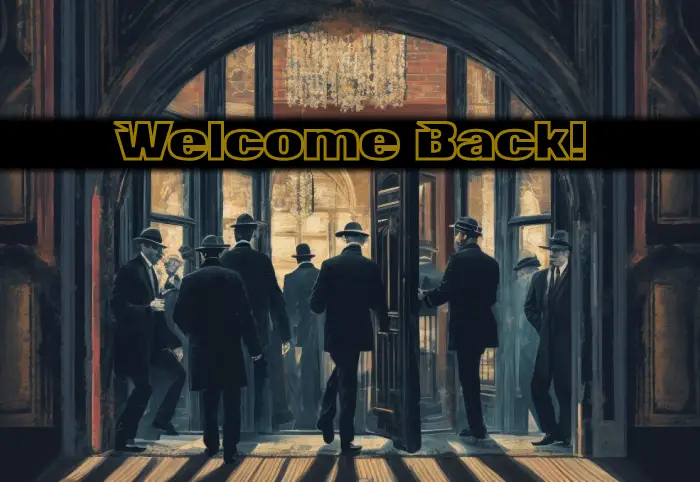 We're delighted to announce that Made Man Mafia will be going live again on 16th July. We've been working hard to bring you a new and improved version of the game, and we're excited to share it with you. Here's what's new:
Permanent Round
If you prefer to build slowly and play more casually, we've introduced a new permanent round for you! This round will never end, and will be a place for you to build your Mafia empire and enjoy the game without the pressure of a round ending. Read more about how the Permanent round will work.
New rank types!
Intel Prize - top 3 players ordered by intel accrued
Capo Prize - top 3 players that have been Capo di Tutti Capi for longest
Family Bank Prize - top 10 families ordered by bank balance
Jackpot Adjustments
Default % to jackpot is now 48% for Main, Mini, Turbo rounds, with an extra 4% to be spent on other prizes. (total 52% to JP)
Poker rooms
Probably the most-requested feature for Mafia games. You'll have the option to play Poker against fellow mobsters. We're starting small, but will be building tournaments and integrating the poker system into game features such as intel and mini-games. Come play some cards!
Balance
Attacks turn costs have been re-balanced.
MMM Cash wallets in intel now contain 33 cents, and there are 3X the amount to be won.
3 attacks open up each TOH in main rounds.
5 attacks open up each TOH in mini rounds.
Get Made and Get Paid packs now have the same rate of reserves per dollar.
The changes from March Balance Updates are in effect
Classic Layout Available
If you prefer the classic look, you can now select the old layout.
Bug Fixes
We've stepped up monitoring on an obscure attack bug which would prevent the attack notification. Fixed the login screen on mobile where invalid login attempts weren't displaying the error message correctly.
Join Now
Join us on 16th July for the new round. We can't wait to see you there! Signup will be available soon, and you can come drop into the Permanent round early to say Hi!